We are North America's leader in onsite food waste recovery in multi-tenanted food courts.
Using our composter technology combined with our industry expertise, we will help you build a customised, clean and effective onsite recovery program for your food waste and compostables.
Benefits & Results
Increase operational efficiencies and reduce costly staff time and disposable costs managing food and compostable waste.
Eliminate ongoing cost increases for organics collection and disposal services by haulers.
Maintain clean, efficient organics recycling systems in your operation and mitigate challenges with odour and pests.
Reduce carbon emissions associated with frequent collection, transportation and disposal of food waste from your site.
Engage your staff by demonstrating leadership in sustainability and a closed loop innovative recovery story for your operation's food waste.
Simplify your organics recycling systems, as certified compostable materials can be processed in the machine along with the food waste.
How It Works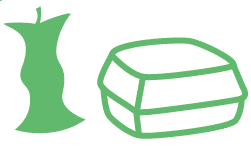 Food waste & organics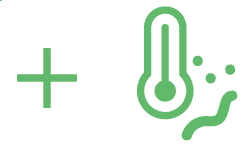 Heat, agitation & microbes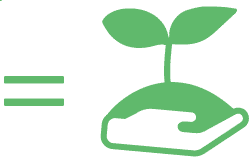 Immature compost
Using Heat, Agitation and Microbes, the on-site composters break down food waste in 24 hours, reducing the volume by 80% and producing an inert, odour-free, immature compost material that can be used for local growing.
With minimal impact on your daily operations, and no water required for the process, the operational cost savings achieved by introducing a machine at your site is just the beginning. With 80% volume reductions, your operation will require significantly fewer collections, realizing savings on the service and disposal front.
Pacific Centre
Downtown Vancouver's premier shopping mall experience, was facing challenges with growing contamination and service costs due to the high volumes of mixed waste generated in its food court. By introducing a GG200 compost machine in conjunction with hosted sort stations in the food court, Pacific Centre's Food Court was able to deal with the contamination problem effectively, and increase organics diversion to over 90%.
University of Calgary – MacEwan Student Centre
The university's commitment to sustainability is embedded throughout its campus, from operations to programs to courses. With increasing organics disposal costs from the campus's busy food court, and an appetite for technology, we knew our GG200 composter would be an excellent fit to address the campus's food waste volumes and contamination challenges. Introducing our on-site composter enabled the university to reduce organics volumes by 83%, with an additional benefit that the composter became a foundation for engagement amongst the students, demonstrating the university's leadership in sustainable operations.
YVR
The pre-security International Food Court at Vancouver International Airport is one of its busiest food hubs. Similar to many multi-vendor food hospitality locations, YVR faced challenges with contamination, odour and employee resourcing to manage and transfer waste. By introducing our on-site composting technology, coupled with staffed waste sort stations, Recycling Alternative provided a waste management recovery solution for YVR. Since 2016, we have been successfully capturing and diverting food waste and compostable materials generated in this challenging and fast-paced environment, while improving passenger experience.
Oklin Composter Installed at Vancouver International Airport (YVR)
Contact Recycling Alternative at 1-877-402-9370 or composters@recyclingalternative.com to discuss how we can help you implement on-site composting and a source separation organics program Canada wide.
Contact Us
Request more information or a quote.