Driven by our belief that we are all stronger when we work together, Recycling Alternative plays an active role engaging and collaborating with an amazing network of local community groups and change makers.
Social and Sustainable Participation
Recycling Alternative actively participates at the table of numerous associations related to our industry, our local economy, our community, and our environment.
Community Partnerships
Recycling Alternative works with a broad spectrum of community partners to co-develop and deliver some of Vancouver's most innovative, community-based recycling models.
Awards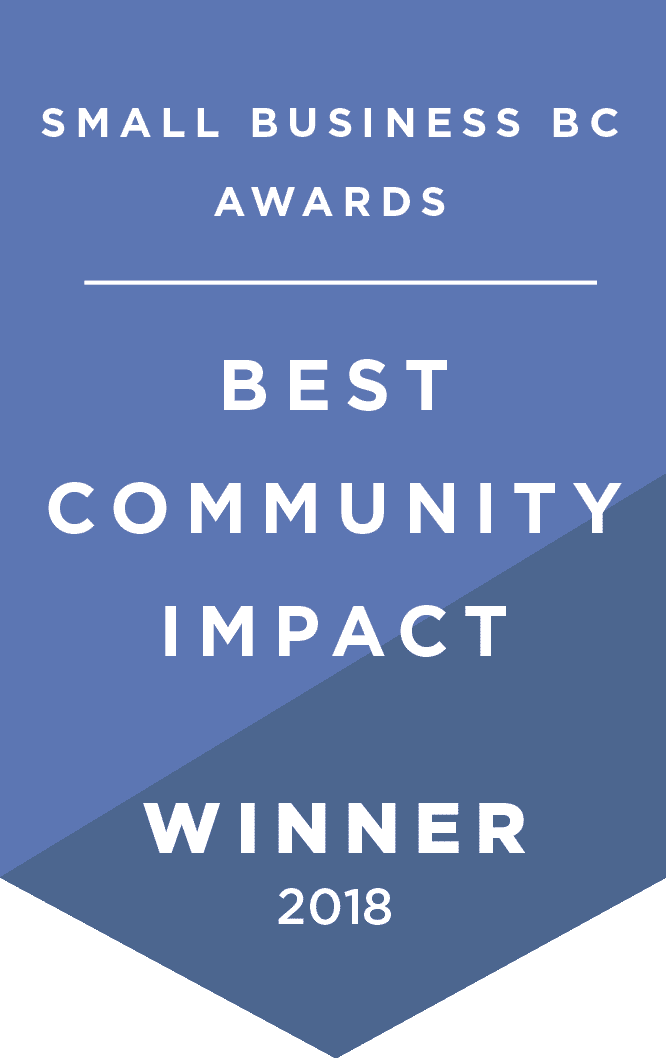 Small Business BC Awards

Vancouver Awards of Excellence 2015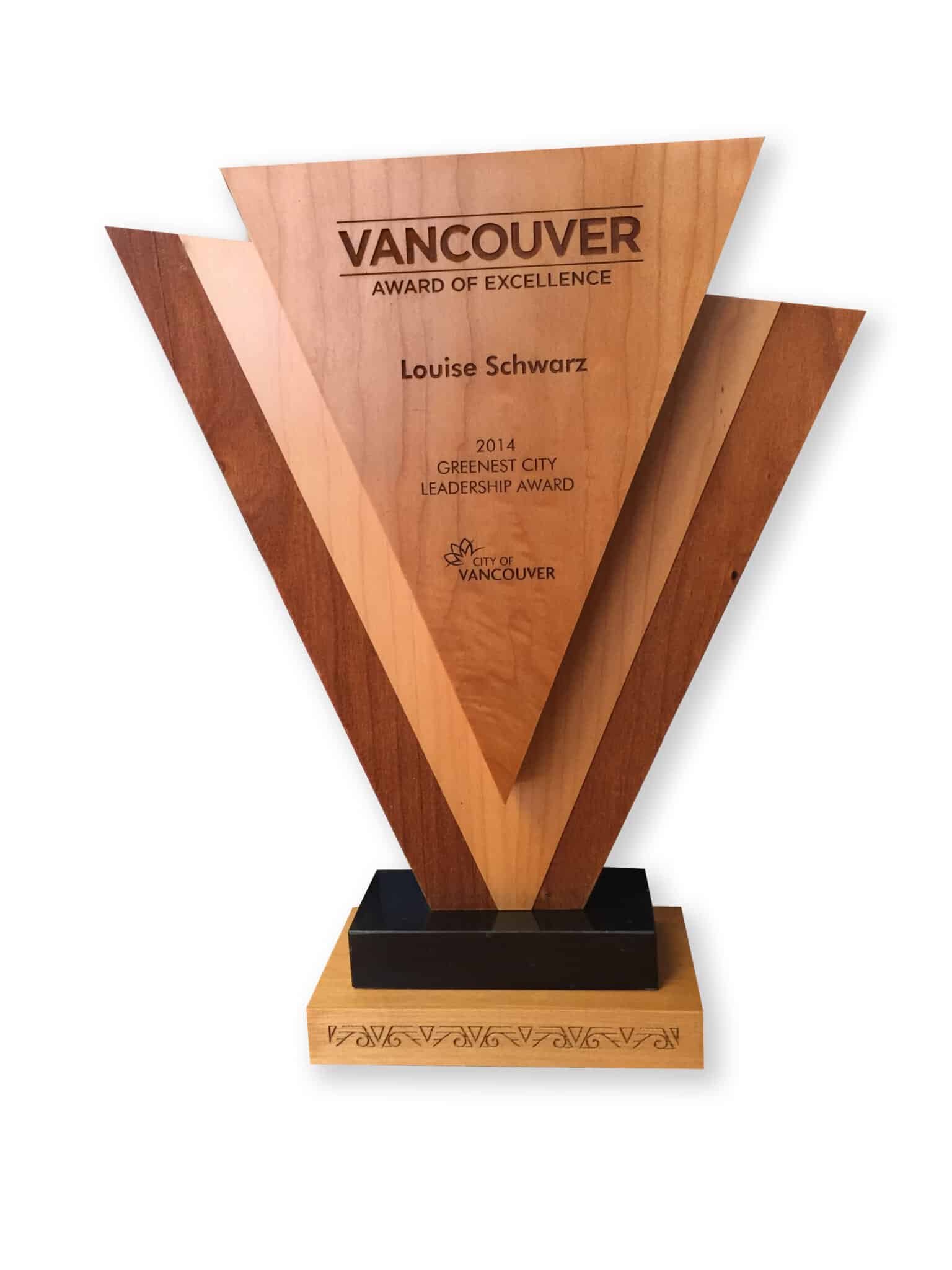 Vancouver Awards of Excellence 2014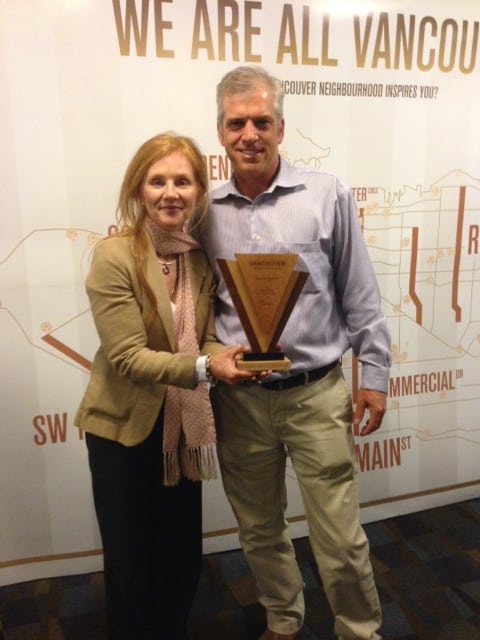 Louise & Robert at the Vancouver Awards of Excellence 2014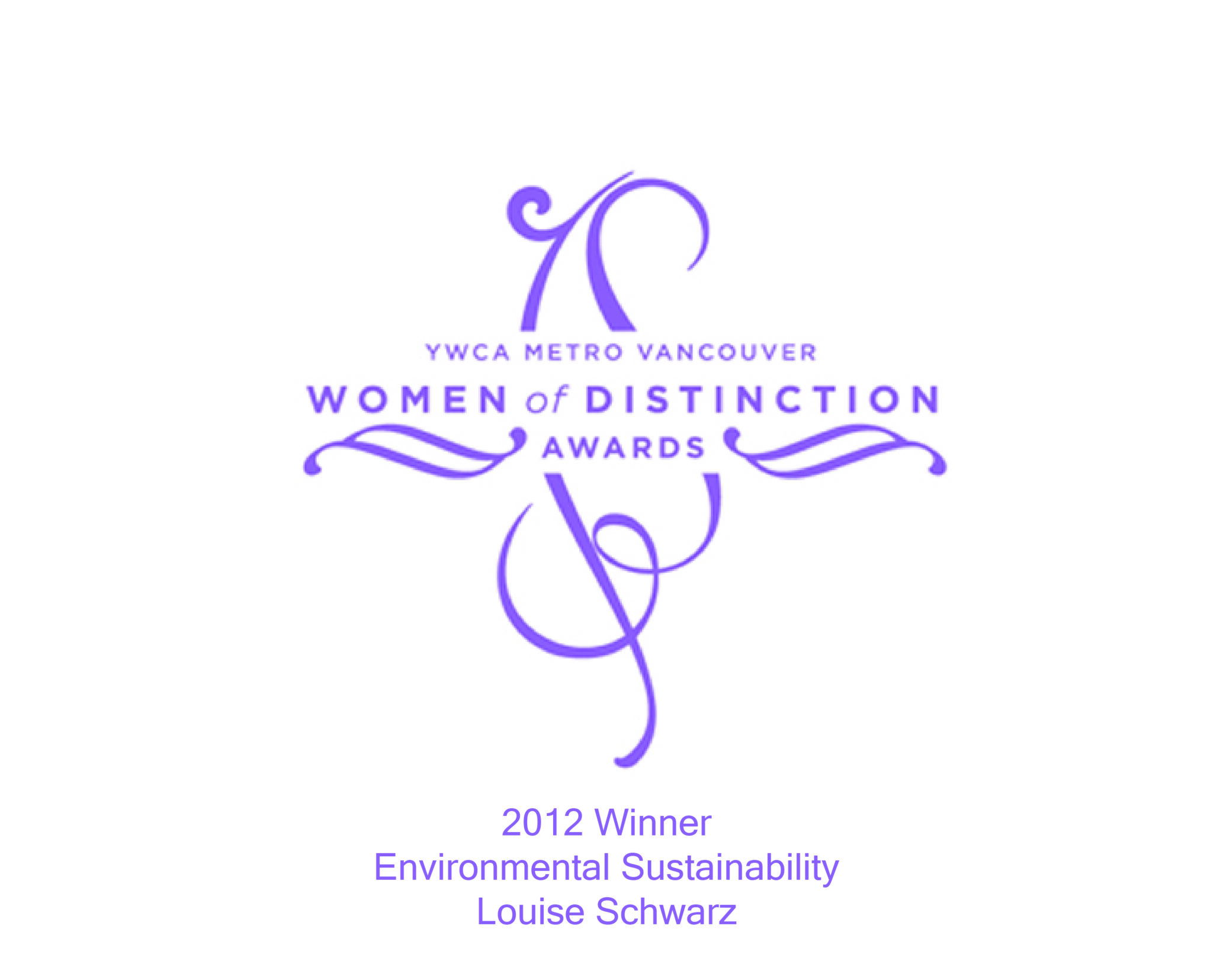 YWCA Women of Distinction Awards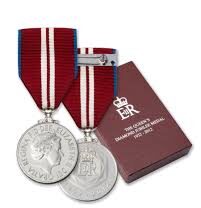 Queen Elizabeth II Diamond Jubilee Medal
Projects & Collaborations
Climate Smart
2008–Present
Recycling Alternative has been a Climate Smart certified business since 2009. Each year we work with Climate Smart to track and report the carbon emissions produced by our operation in Vancouver. Not only does this process give us a better understanding of our own green house gas emissions, but it also provides a basis for Recycling Alternative's ongoing reduction strategy planning and sustainability efforts.
Recycle in Strathcona
2015–Present
Recycling Alternative was awarded the Recycle in Strathcona (RIS) program, to develop and deliver, a first of its kind district-wide commercial recycling program in partnership with Strathcona Business Improvement Association (SBIA) and Shift Delivery. Through this model Recycling Alternative developed a district wide recycling and waste program for SBIA businesses, incorporating low emissions electric tricycle collections through an innovative partnership with Shift Delivery.
Dumpster-Free Laneway
2018–Present
Together Strathcona Business Improvement Association, Recycling Alternative and Mission Possible piloted an innovative, community-based, curbside collection, using Recycling Alternative's custom-designed three stream Zero Waste truck to offer daily collections in some of the most challenging lanes in Vancouver's Downtown Eastside, with Mission Possible staff and Recycling Alternative drivers working together to provide 'valet' collection from businesses in the area.
Regenerative Waste Labs
2019–Present
Regenerative Waste Labs provides end-of-life testing and research for companies producing circular products made from renewable resources. At the Waste Labs, we believe that the circular economy depends not only on the creation of new products and materials that are safe for people and the planet. We specialize in biodegradation testing and research to increase the value of bio-based products at the end of their life.
Food Scraps Drop Spot
2011–2015
In partnership with Vancouver Farmers Markets, Recycling Alternative pioneered the FoodScraps Drop Spot program, providing Vancouver's apartment and condo residents the opportunity to compost their food scraps before the City provided collections. Each weekend participants dropped their food waste off at their local Farmers Market, and over the course of 4 years, 55,000 people participated, diverting over 167 tonnes of organics from local landfills, eliminating 133 tonnes of GHG emissions.
Vancouver Biodiesel Co‑op
2003–2014
Recycling Alternative operated and managed the Vancouver Biodiesel Co-op from 2003–2014, Vancouver's first public supply of 100% recycled biodiesel. This self-service station served the local community seeking a sustainable alternative fuel source, as well as fueling the Recycling Alternative fleet.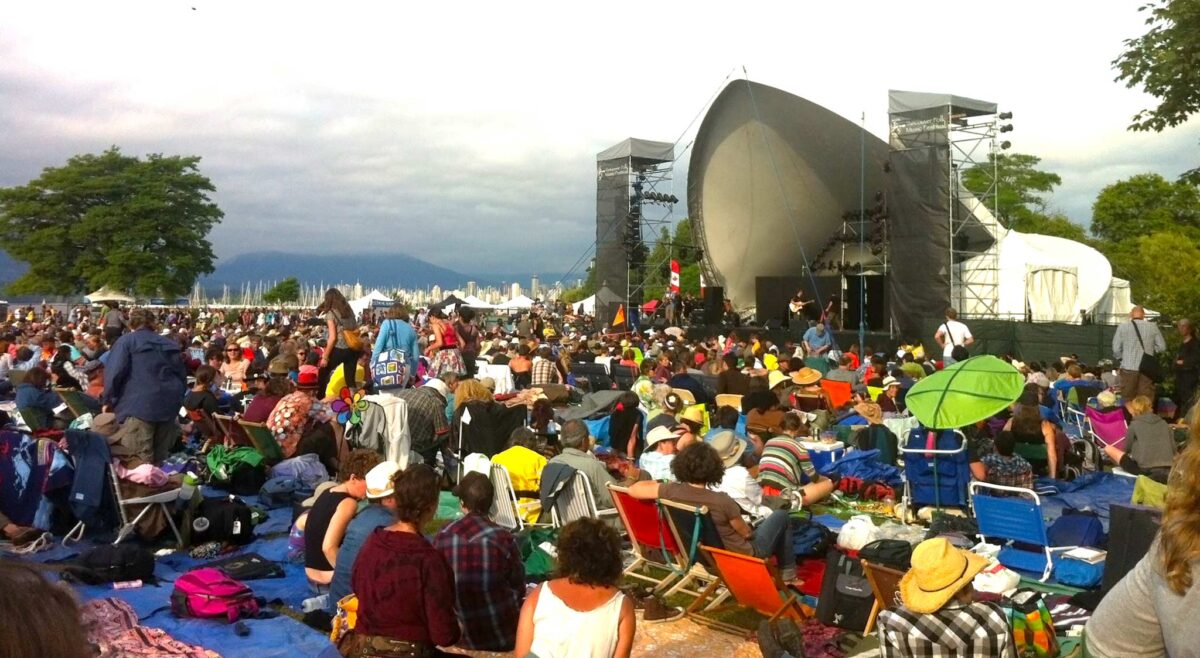 Festivals and Events
One of the ways we stay involved with our community is through celebration and what better way to do this than at festivals and events? Through our partnership with Vancity and Green Chair Recycling, we have been bringing Zero Waste Events to the community since 2014. We take pride in our community partnerships and involvement, and have provided our support, expertise and recycling services over the years to many of Vancouver's most popular festivals including Vancouver International Film Festival, Folk Fest, Jazz Fest, Bard on the Beach, Car Free Day, Italian Day on the Drive and many more.